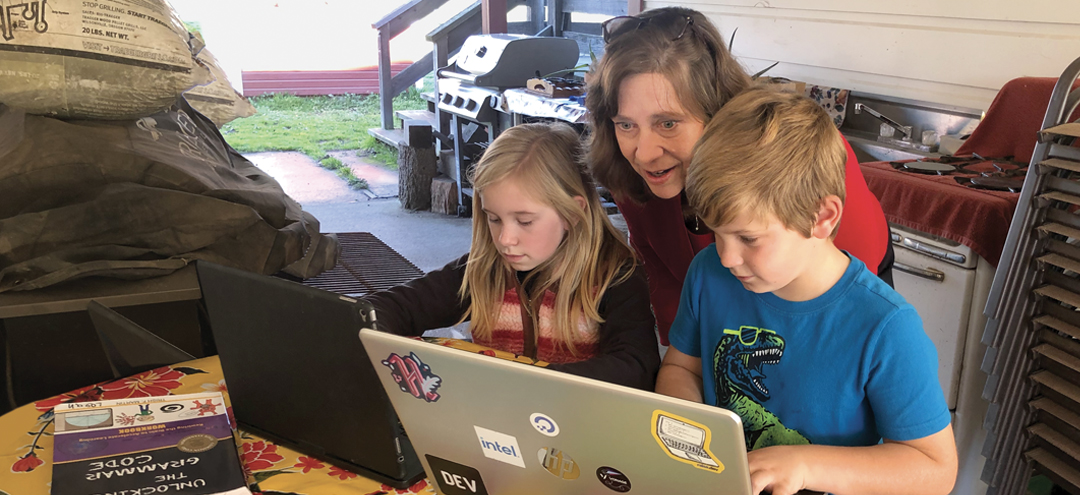 Accomplishments and Initiatives — the First Term
During her first term, in collaboration with the County Office Leadership Team, staff, students, teachers and the community, Michelle worked diligently to:
Navigate the Pandemic Safely
Ensured all classrooms have access to increased hot spots and more laptops to support distance learning
Instituted regular town hall meetings with parents, teachers and staff and communications with State and local public health departments
Brought remote learning modules to teachers all over the county
Distributed much needed PPE, including over 45 tons of masks, gloves, and hand sanitizer to schools to support in person learning
Organized vaccination clinics, surveillance testing, and school surveys
Developed "A Road to Reopening" workbook, guiding schools to prepare to return to in-person learning
Empower Youth Voices
Championed the Youth Voter Project working with the League of Women Voters, preregistering 11th and 12th graders and educating them on the importance of voting
Expanded student choice and opportunities such as e-sports and student led clubs that help with solve problems for their community
Expanded opportunities for children with special needs, English learners and Native American populations
Created countywide STEM enrichment after school programs
Increase Disaster and Emergency Planning
Finalized an emergency business center at MCOE in preparation for Public Safety Power Shutoffs
Secured PurpleAir monitors for eight of the twelve school districts .
Helped children prepare for emergency events through the Red Cross' Pillow Case Project
Joined with Mental Health providers to ensure students were provided counseling related to these events and
Provided support for teachers to help students respond to trauma of all kinds
Reorganize the County Office of Education
Instituted greater collaboration with schools, staff, teachers, parents and students
Ensured staff spent time on-site in all schools in the county to build professional development
Create Community Partnerships
Partnered with Mendocino Community college and West Business Development Center for a workforce development task force to develop for education and business can best interact to improve education and develop the local workforce.
Completed a five-year strategic plan that prioritizes equity and strengthens fiscal stewardship
In her next Term, Michelle will:
Continue the forward progress made despite COVID-19 challenges
Implement the five-year plan for student excellence
Enlarge transparency and communications with the community
Emphasize and foster a collaborative approach with all districts in the county 
"As a County Board of Education member, I continue to be impressed by the work Michelle Hutchins has done in her first term, ensuring essential services and quality education for all Mendocino students. Even through this unprecedented COVID-19 crisis, the work of her office has kept our school population safe and schools open, which earned the praise of public health officials. COVID was stopped at the School House Door.
I wholeheartedly endorse Michelle Hutchins for reelection as Mendocino County Superintendent of Schools without reservation."

— Larry Olson, Area 2 County Board of Education President
---
"County Superintendent Michelle Hutchins makes all of us feel welcome on the County Board of Trustees. Her collaboration skills bring all five different County Board members together to collectively advocate for children in Mendocino County. Young people have a voice with her."
— Drew Duncan, Area 4 County Board of Education Vice President
---
"In all my years as a County Board Member, and I am the member with the most seniority, I have never seen a County Superintendent work harder than Michelle Hutchins"
— Don Cruser, County Board of Education Board Member