Strong and stable, Michelle has the leadership and experience we need to meet challenges and navigate a path to excellence.
A letter from Michelle Hutchins,
Dear Neighbor,
Welcome to my website for my re-election campaign. It has been my privilege to serve as your elected County Superintendent of Schools since 2019. For two out of the three years I served as Superintendent, we struggled with COVID. It has been a busy and challenging time, but we managed to keep our students and teachers safe, lobby for and receive needed personal protective equipment (PPE), expand services and programs and meet the needs of all Mendocino's students, including mental health counseling.
We fought for and received the tools for remote learning in our rural areas, providing hot spots for wi-fi connections and making laptops available to all students.
I am proud of our work with Mendocino's diverse population, including our children with special needs, English learners and Native American populations. We hired dynamic new leadership and nearly completed a five-year strategic plan, outlining our plans for a path to excellence for all schools. We hope all Mendocino residents will be involved in the next steps on our path to excellence.
We have decentralized many services and utilized technology capabilities to connect our coastal and inland classrooms, while striving for true collaboration among schools.
In preparation for fire events, other emergencies and public safety power shutoffs, we completed an emergency business center, and purchased PurpleAir monitors for several districts. We provided training for our students and their parents for emergency evacuations and support services.
I look forward to continuing this work in my second term and pledge to keep working for a truly child-centered, innovative and inclusive public school system.
Thank you for your confidence and your vote.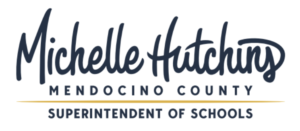 "I do not know Michelle on a personal level but having been a former Ukiah Unified School District employee for 8+ years I do have a unique perspective and have experienced the effects of each candidates choices and decisions in relations to their current positions.
If you were not aware our county has faced many disasters and obstacles over the current superintendents term, and the fact she has accomplished what she has under such circumstances, I can't help but wonder how great her achievements will be when not facing these monstrous disasters and obstacles."

— Jesse Gernert
---
"As a County Board of Education member, I continue to be impressed by the work Michelle Hutchins has done in her first term, ensuring essential services and quality education for all Mendocino students. Even through this unprecedented COVID-19 crisis, the work of her office has kept our school population safe and schools open, which earned the praise of public health officials. COVID was stopped at the School House Door.
I wholeheartedly endorse Michelle Hutchins for reelection as Mendocino County Superintendent of Schools without reservation."

— Larry Olson, Area 2 County Board of Education President
---
"County Superintendent Michelle Hutchins makes all of us feel welcome on the County Board of Trustees. Her collaboration skills bring all five different County Board members together to collectively advocate for children in Mendocino County. Young people have a voice with her."
— Drew Duncan, Area 4 County Board of Education Vice President
---
"In all my years as a County Board Member, and I am the member with the most seniority, I have never seen a County Superintendent work harder than Michelle Hutchins"
— Don Cruser, Area 5 County Board of Education Board Member
EXPERIENCED, QUALIFIED
EDUCATION
Bachelors Degree Art Education
Masters in Computers and Technology in Education
EDUCATION EXPERIENCE
Art and Technology teacher
University instructor
School principal
District Superintendent Anderson Valley Unified
Incumbent County Superintendent of Schools (elected 2018)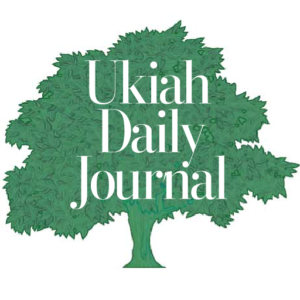 The Ukiah Daily Journal Endorses Michelle Hutchins
"The impact of COVID19 was also felt in the county's schools where we believe Ms. Hutchins did a good job of coordinating important efforts to keep the pandemic from devastating local school communities and students. She has also created an office where teamwork and dedication are blooming."
Michelle's Accomplishments
At-A-Glance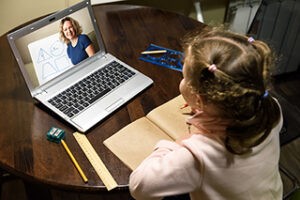 Supported the State's program for a laptop for every student. Provided professional instruction for teachers to help them deliver remote learning.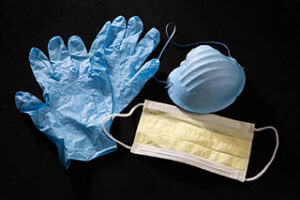 Sourced, acquired, and delivered PPE and needed pandemic supplies.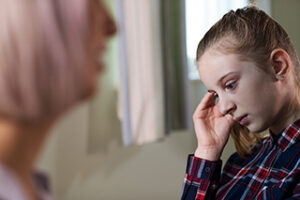 Brought to the fore a new focus on children's mental health and instituted new policy to expand access to support services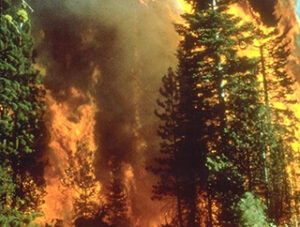 Disaster preparedness: evacuation training for students and parents, completion of a new emergency business center and more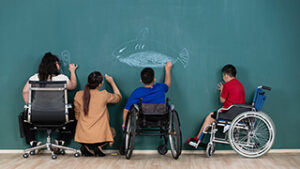 Targeted and customized programs and services for special needs students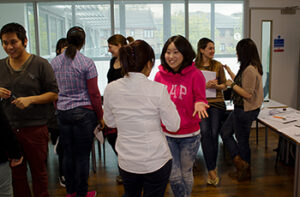 Access to quality services for English language learners